People are raving right now about EasyVSL. I also saw a few sales ads on Facebook featuring this video creation platform. It is different from Press Play in that is does not have as many interactive features. However, it is great for E-Commerce as well as affiliate marketing and lead generation.
In a nutshell, here are the beneficial features that I like best with this product:
You can insert existing video clips into your project.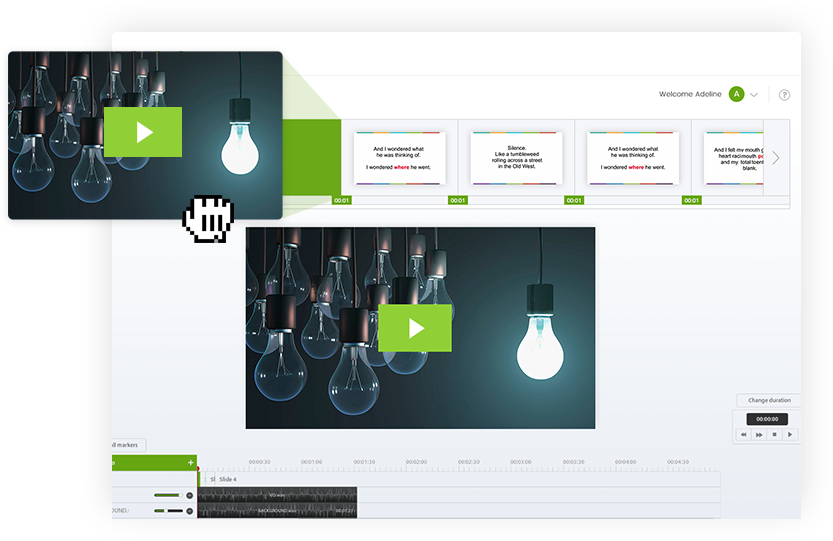 2. EasyVSL comes with a Speect-to-Text feature with various female and male voices. This feature can be used to persuade viewers to order your product(s).