People are raving right now about EasyVSL. I also saw a few sales ads on Facebook featuring this video creation platform. It is different from Press Play in that is does not have as many interactive features. However, it is great for E-Commerce as well as affiliate marketing and lead generation.
In a nutshell, here are the features that I like best with this product:
You can insert existing video clips into your project.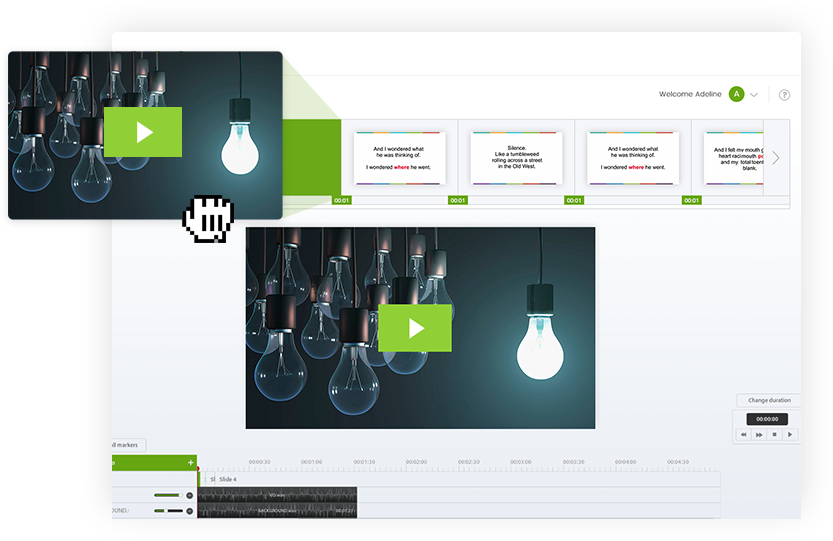 2. EasyVSL comes with a Speect-to-Text feature with various female and male voices. This feature can be used to persuade viewers to order your product(s).
3. You can also record your own voice to be integrated with your video.
4. The timeline editor is very easy to use.
There are additional features that are great here but most notable is the 1-Click Video Syndication. You can create your video and blast it out to the web to multiple places all at once. This product , along with the other video creator mentioned on our other post about Press Play should probably be in every marketer's toolbox.
PRICING– There are two payment options for EasyVSL. Customer can pay $97 and then $9.99/month, or one yearly payment of $197. The point of entry is a little lower for Press Play. However, this is a great product have as well.
If you want to see EasyVSL for your self, visit the order page here.